Regular price
Sale price
$57.00
Unit price
per
Sale
Sold out
The unique channel design of the UPAN® straightens the sausages when placed in the UPAN®.
The cast iron then provides a whole heat that cooks the sausages evenly all the way through, giving you flavour-filled sausages with crisp brown skins all the way around.
UPC: 0797776568987 | ASIN: B08PDTHRTC
View full details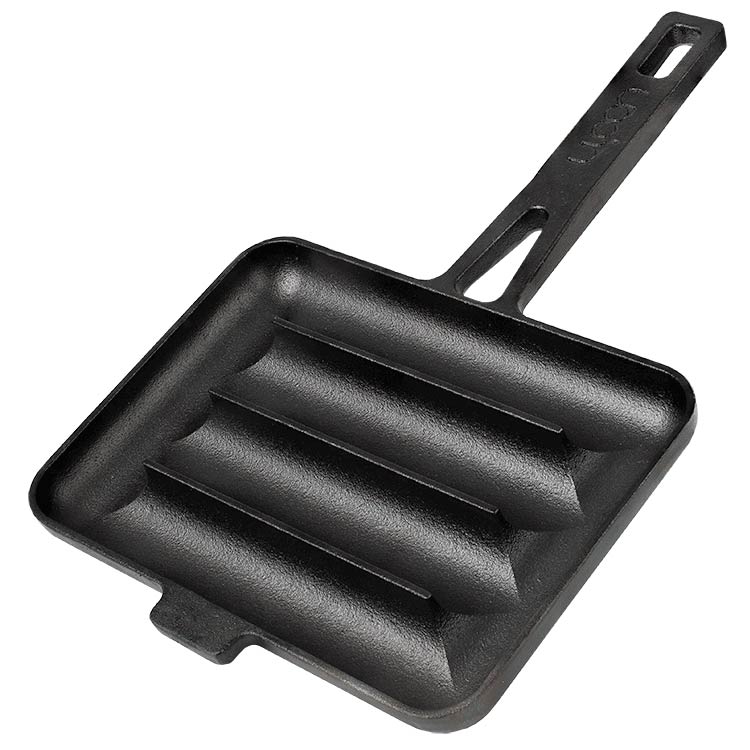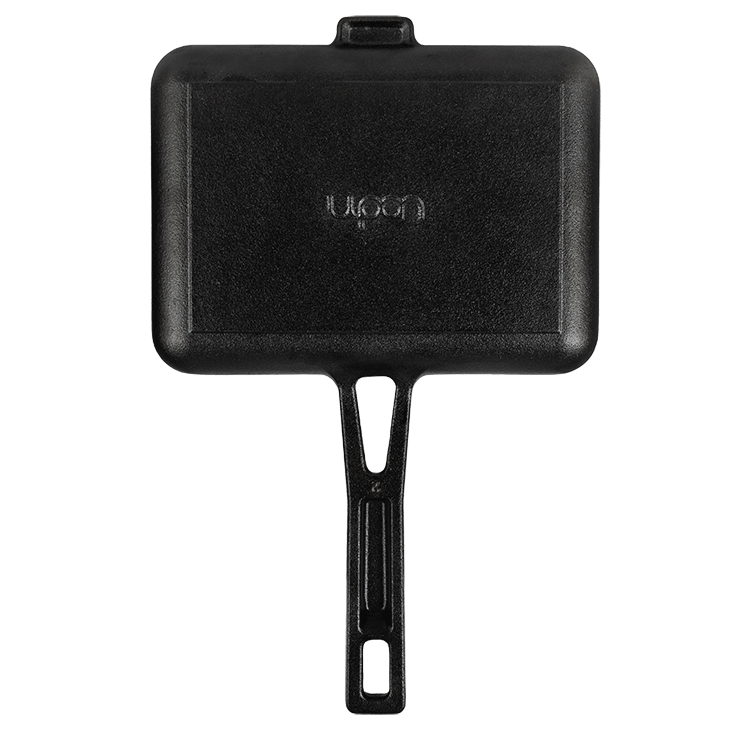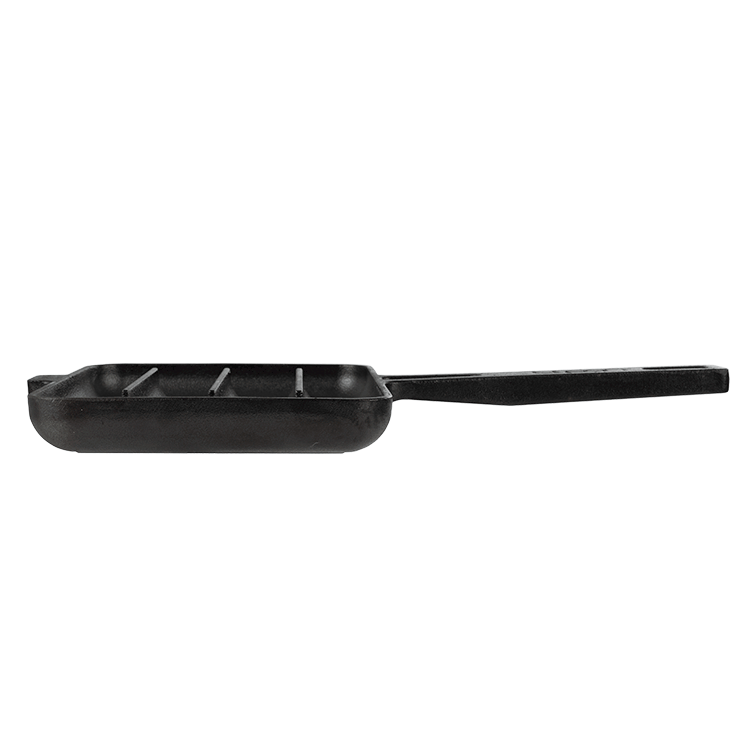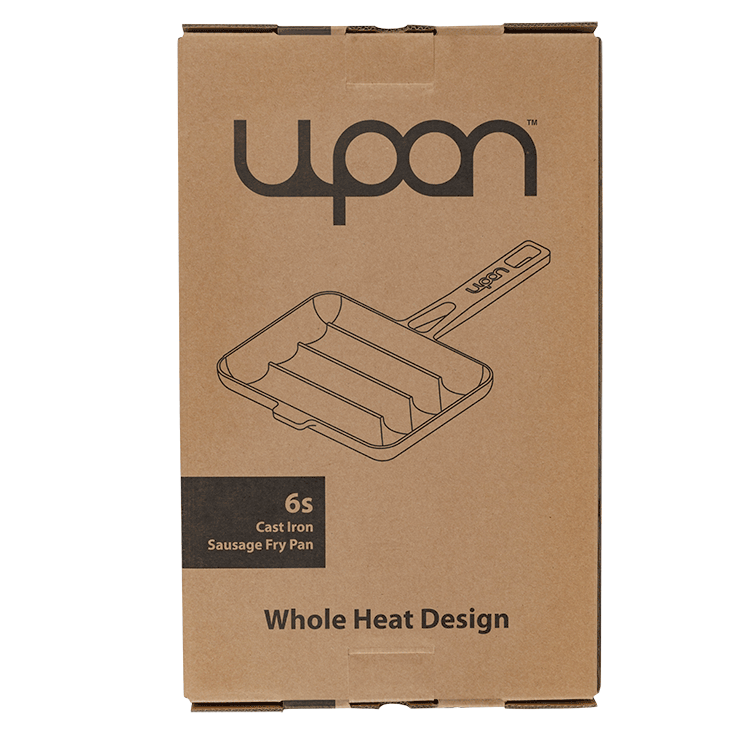 Single Piece Casting

Designed for a lifetime of use, the UPAN® can be used on all heat sources and for all cooking styles.

Unique Channel Design

The UPANs® curved channel design works in two stages. Searing the sausage so the sausage curve develops, then straightening the sausage when turned.

PTFE Free

Chemical free non-stick surface. The UPAN® is seasoned with flaxseed oil and heated to 800 °C.
Frequently asked Questions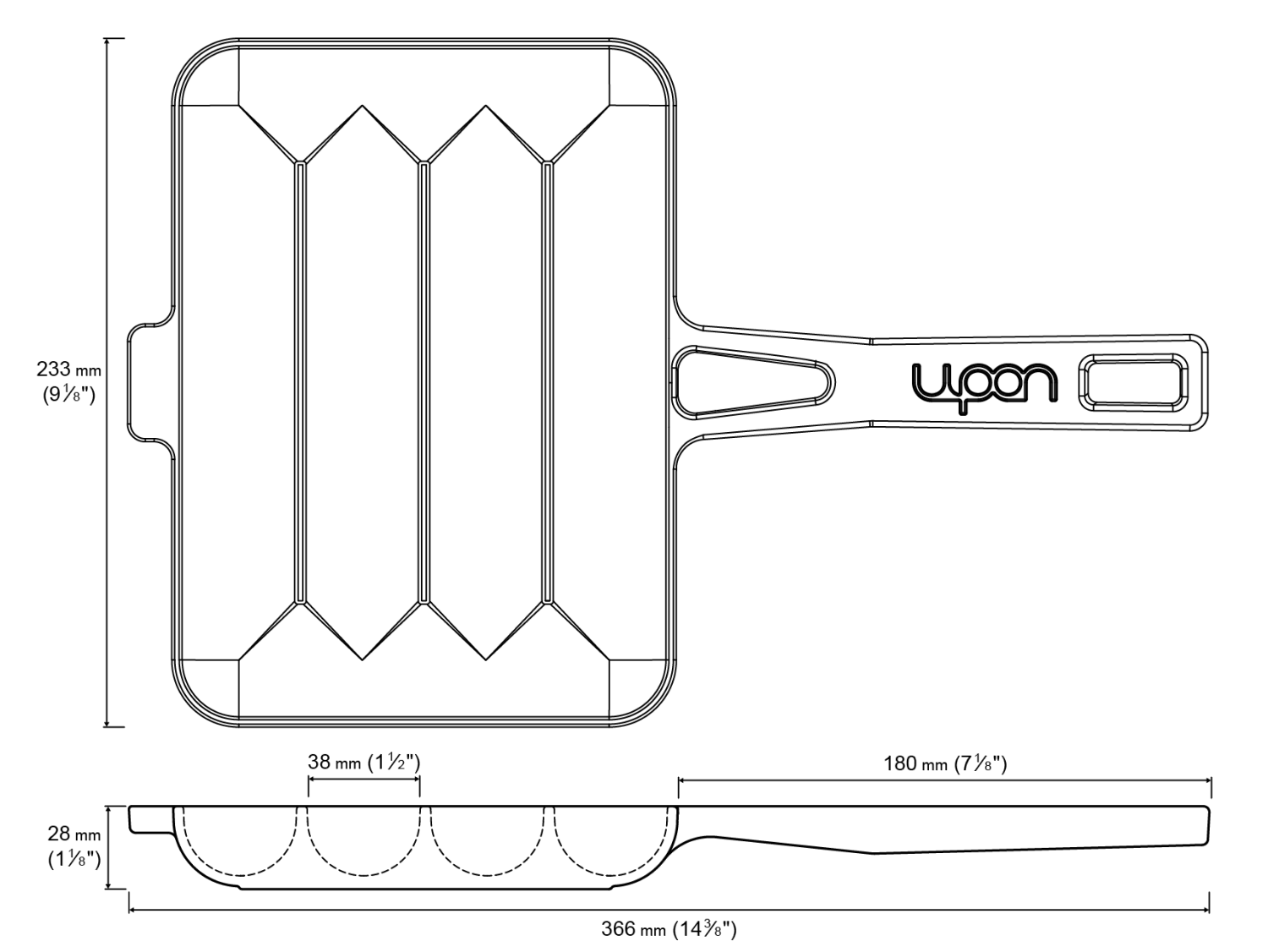 What are the UPANs dimensions?

The dimensions are 6.7" x 9.2" (170mm x 233mm)

Including the handle 4.5" x 9.2" (370mm x 233mm)

The usable surface area is 8.1" x 10.5" (205mm x 268mm)

The weight is 5.9 lbs (2.7kgs)
How long will it take for me to cook sausages in the UPAN?

The UPAN takes between 9-10 minutes to cook the sausages fully

Meatballs 12-15 minutes

Toad in the Hole 17-20 minutes

Bacon 8 - 12 minutes depending on crispness
How many sausages can I cook in the UPAN?

8 x 5" machine linked (supermarket) sausages, 2 in each channel

6 x hand linked sausages, 1 in each channel and one in each end

4 x Kielbasas, 1 in each channel

20 x Meatballs
What is a seasoned cast iron coating and what happens if it gets damaged?

The UPAN is seasoned with 100% flaxseed oil that is then baked to 1472°F (800°C) 

This bonds the flax seed oil to the cast iron and form a natural non-stick coating free of PFAS (poly-fluoroalkyl substances)
What are the shipping times?

All orders are processed 9.00 am Mon-Fri

Delivery times are

2-3 Days Main Centres

2-5 Days Rural Deliveries

Expedited Shipping is shown when available 
Can I use the UPAN on my induction hob?

The UPAN is solid cast iron and works well on the following heat sources

Induction hobs  
Solid electric hobs
Radiant ring elements
Gas burners
Ceramic cooktops

Its single piece cast iron construction means it can also be used

In an oven and broiler
BBQ and Cookout
How to get the best results