The World's First Cast Iron Sausage Pan
The UPANs® patented design sears the curved sausage surface and provides a whole heat for even cooking.
Single Piece Casting

Designed for a lifetime of use, the UPAN® can be used on all heat sources and for all cooking styles.

Unique Channel Design

The UPANs® curved channel design works in two stages. Searing the sausage so the sausage curve develops, then straightening the sausage when turned.

PTFE Free

Chemical free non-stick surface. The UPAN® is seasoned with flaxseed oil and heated to 800 °C.
Smart Simple Design
The UPANs® patented design has been acheived by using the latest in foundry technology. Resulting is a simple compact design built to engineering standards.
SHOP NOW
What the Industry is Saying
"Our product development team get a lot of use out of the UPAN, it gets a hammering and it's always ready to go. We are happy to recommend this product"
Brydon Heller
Hellers NZ

"Its all about the Brownage"
Myron Stoltzfus
Stoltzfus Meats

"The UPAN has proven to be very popular with the customers, we get great feedback.We are proud to be the first retailer of the UPAN in the USA"
Scott Kent
Costanza Sausage NY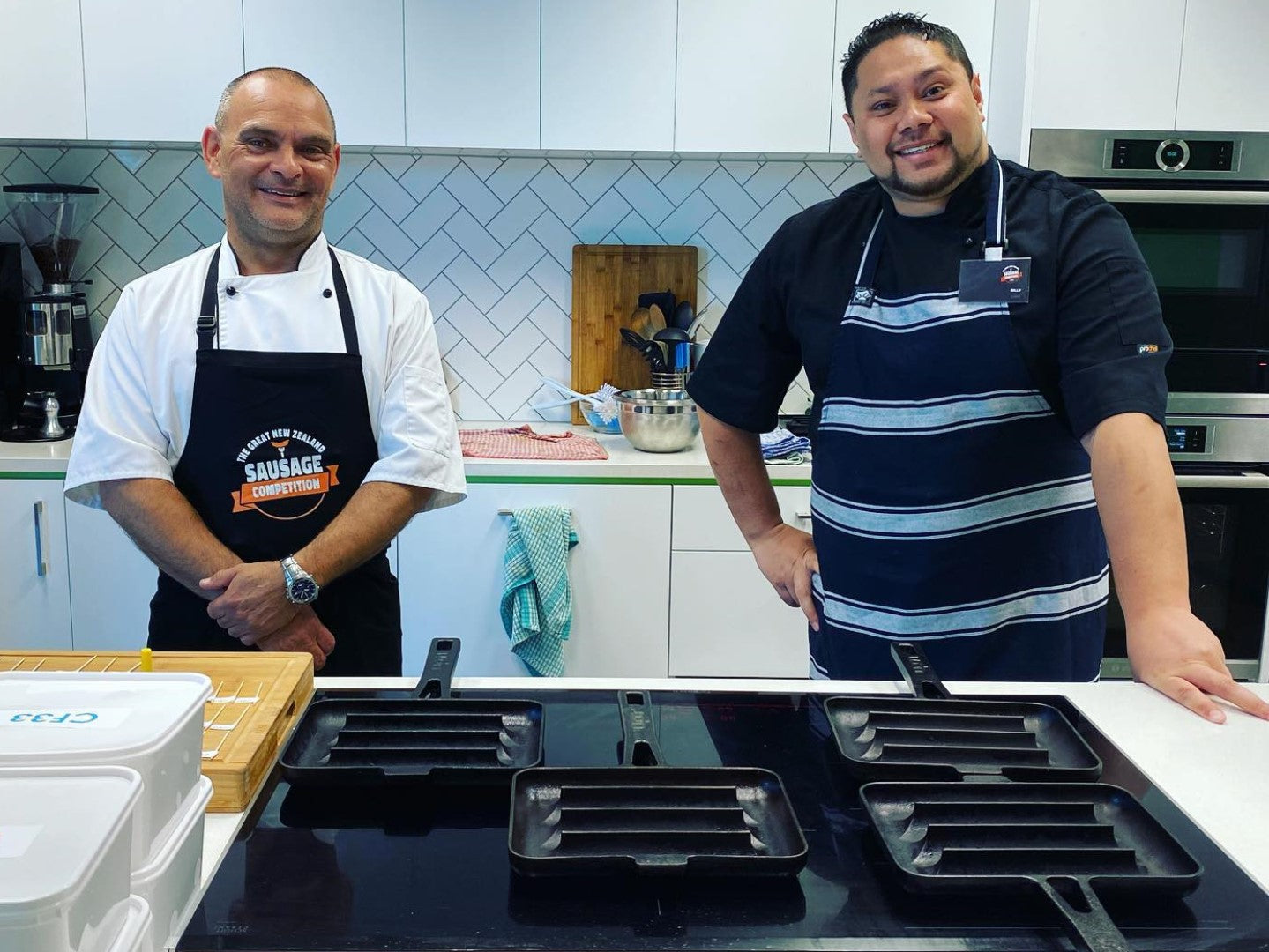 The Great New Zealand Sausage Competition
"We used the UPANs to cook the competition sausages for the judging of the Great New Zealand Sausage Competition. Our chefs loved using them."
- Megan Claxton RMNZ
Buying the Best Sausages

Tip and tricks to buying sausages. What to look out for and what to avoid.

Read More

Recipes

Check out our recipe section. Get the right measurements for perfect "Toad in the Hole".

Read More

About Us

Our story, wondering why someone would design a pan just for sausages?

Read More